WELCOME TO OUR 3RD GRADE WEBSITE!
Here you will find updates regarding upcoming events, important dates & reminders, and information regarding what is happening in Reading, Math, Science, and Social Studies. Please check the site regularly for updates. You can reach me by email or by contacting OES at 879-2091.
Important Dates in December
1st - Bridgewater Parade
1st thru 31st - Duke Dog Reading Program
3rd thru 7th - Scholastic Book Fair
5th - "Dragon Dad to Doughnuts" 7:45 am
​6th - PK thru 2nd grade Holiday Concert 1:30 & 6:30
11th - Interim Reports & Scentsy Fundraisers Due
13th - Holiday Workshop
14th - Early Dismissal for Students 1:00/Professional Development
17th - OPTSO Meeting 6:00
21st - Polar Express Day & Early Dismissal 1:00
24th thru January 2nd - Christmas Break/No School

We enjoyed our visit from Clover Hill Fire and Rescue today!!
Powered by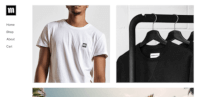 Create your own unique website with customizable templates.
Photo used under Creative Commons from DaPuglet