READING
While we will be continuing to review Metacognition (thinking about your reading) throughout the months ahead, we will now begin to move into focusing on other reading strategies to help students as they read new books, stories, and passages in 3rd grade. There will be a focus on reading for details and things such as main idea and author's purpose. Continue to encourage your child to use the 5 Finger Rule to choose good books and continue reading with them at home each day! Talk to your child about the books they are reading and be sure to ask about the strategies they are learning in school.
---
Mrs. Teter's class is currently reading "The Secret Garden".
We carved a pumpkin as part of a reading and writing sequencing lesson.
Powered by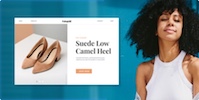 Create your own unique website with customizable templates.