Christmas break is almost here! This also means that your child is now almost to the halfway point of third grade! While I know that third grade is quite the transition for some students, I am extremely proud of the progress and accomplishments with this group of students at this point in the year! Prior to and following Christmas break there will be a period of mid-year assessments and screenings in Spelling, Reading, and Math. Much of this data will help guide instruction for the remainder of the year, and I will have updated progress to provide for you at the mid-year parent conference. As we approach Christmas break we have some work to do, but we also have a great deal of FUN activities planned throughout the month of December. Our third grade motto is "Work hard, play harder!"
Please continue to send your child to school with a coat each day for recess. Students who are not dressed appropriately for the weather will need to remain indoors for an alternate activity.
Powered by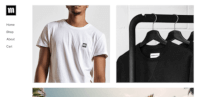 Create your own unique website with customizable templates.