As the cold weather is beginning to break and the days are getting longer the realization that spring is coming is upon us. This also brings the realization that the end of the year is closer rather than farther and we are beginning to look at students as upcoming fourth graders!
We are proud of the growth we've seen in the kids this year and are continuing to work on their development of independence. As we work to finish up concepts and begin reviewing material from earlier this year it is important that students are always doing their best and putting forth good effort. Recently, Dr. Johnson talked with them about this expectation and we know they are capable.
We had a great time visiting the Explore More Museum last month and have another spring trip in the works. As we amp up work expectations for students we are also trying to add in additional recesses and reward activities for those students who demonstrate strong 3rd grade work ethic. Your support at home to encourage your child to always do their best is greatly appreciated!
Powered by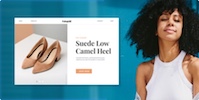 Create your own unique website with customizable templates.
Photo used under Creative Commons from UnknownNet Photography