Spring has sprung and there is excitement in the air as we anticipate warmer weather and sunshine. We hope that everyone enjoyed the Spring Break and a chance to relax and unwind. It's hard to believe that we only have eight weeks of school remaining and only four weeks until SOL testing begins.
This month, while we will finish up a few units in math and science/social studies, the bulk of instruction will be review. Students in 3rd grade will have two state SOL tests, one in math and one in reading. Our review for these tests will be tailored to students areas of weakness based on assessments throughout this year. Student attendance and participation in this review is very important. It is also important that students plan to be at school (on time) unless they are sick on test days.
We are excited about our trip to the Circuit Courthouse and Jess' Downtown Lunch later this month! As we spend time reviewing and working hard we are hopeful that we will also be able to get in some extra play and outside time as we know we are asking a lot of students during this time of year.
Powered by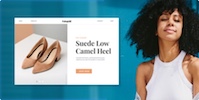 Create your own unique website with customizable templates.
Photo used under Creative Commons from pstenzel71